Defences Hoodie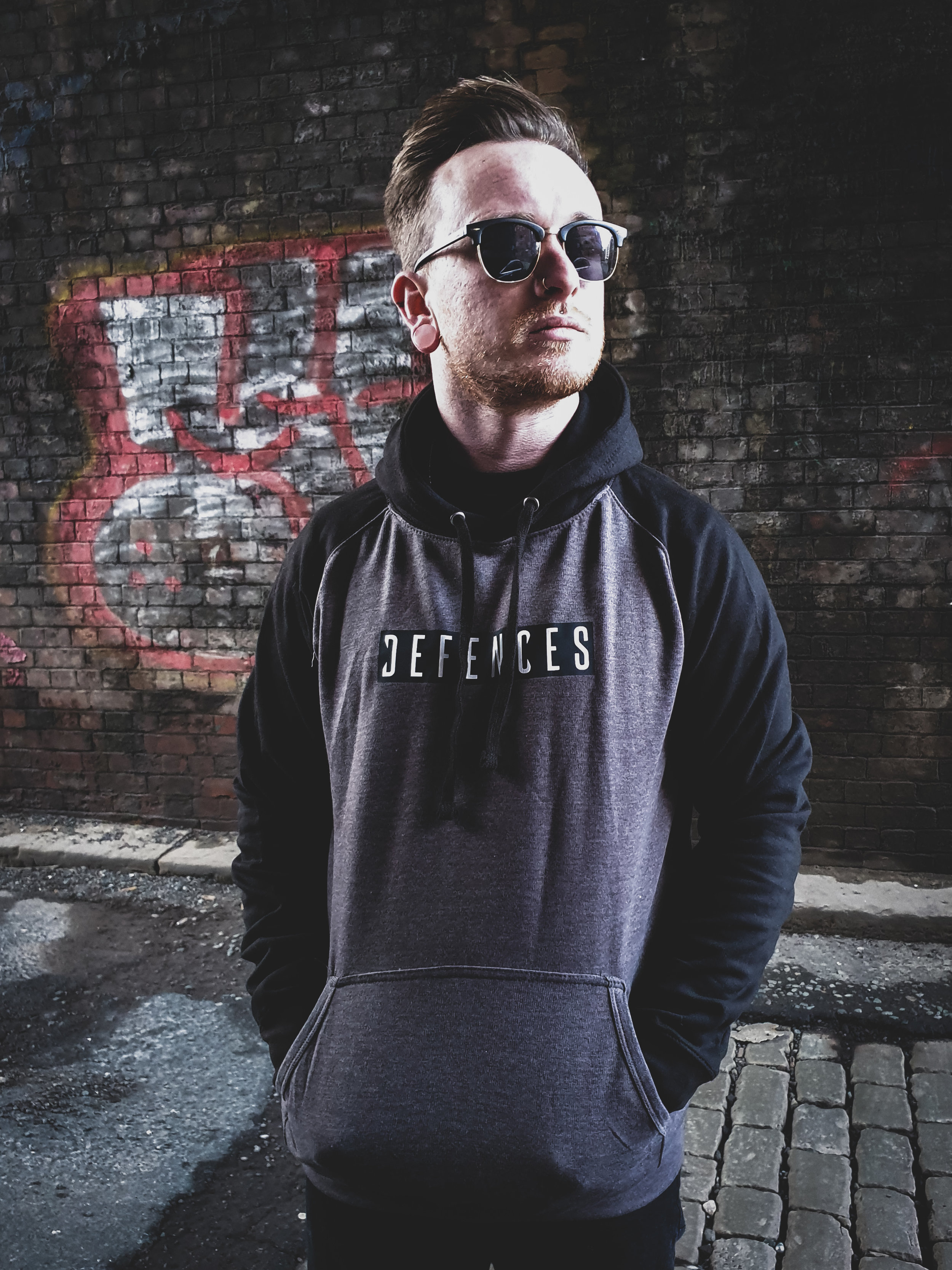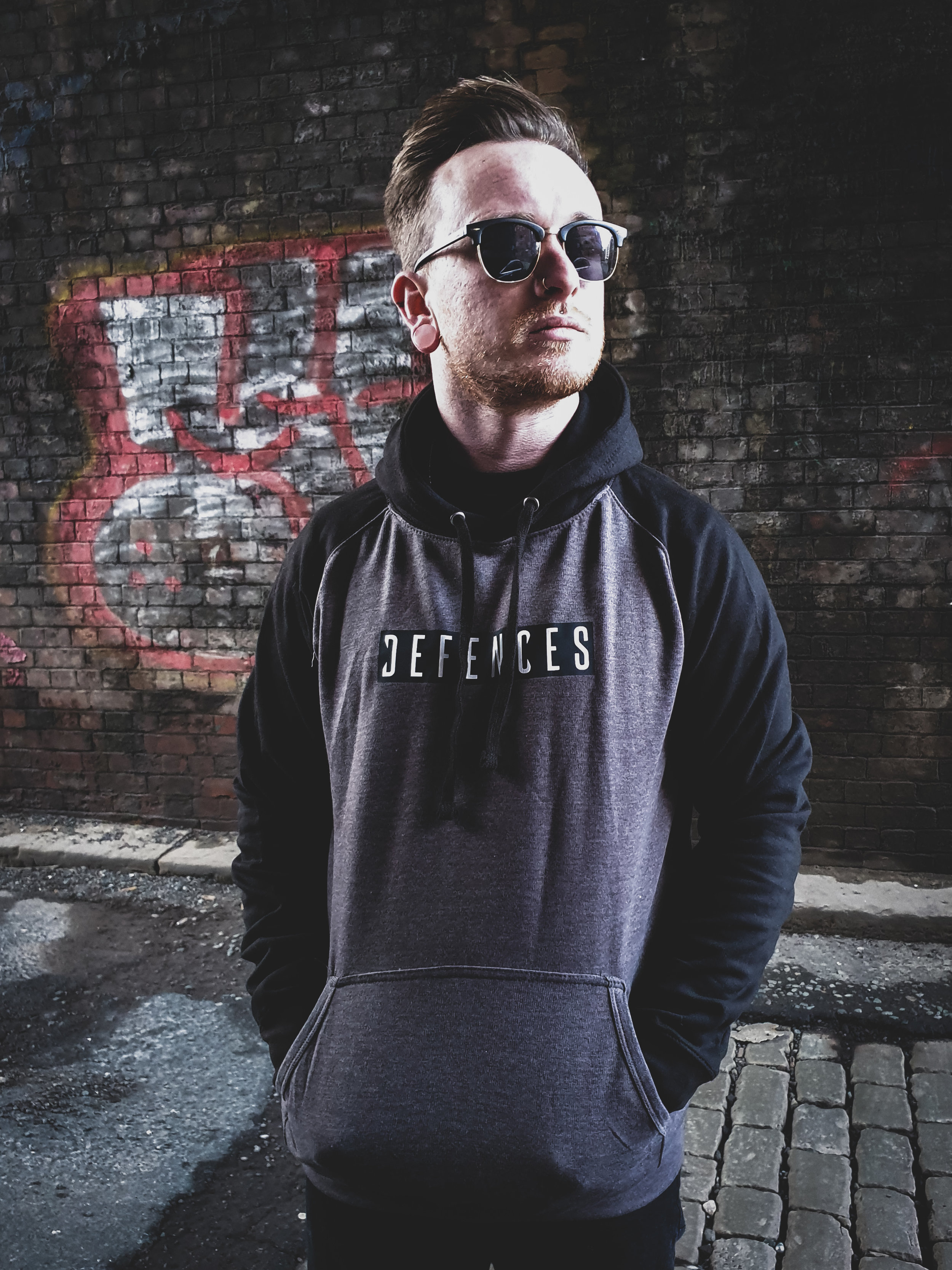 Defences Hoodie
Super Soft Raglan Front & Back Hoodie
Overview:
Our black/grey raglan hoodie has a standout Defences print on the front and a more subtle full back print of a black Ouroboros.
Features:
The full pull over hoodie has a front pouch with a super soft interior, perfect for warming your hands.
If that wasn't enough, it also has a mini eyeslit hole in the front pouch that goes inside the hoodie for you to put headphones through. You can have your phone playing music in your pocket while controlling it with your hands and the headphones running up the inside of the hoodie to your ears. Move aside Airpods, wires are cool.